27/05/2020
Response to Coronavirus (COVID-19)
Additional safety measures have already been introduced at our site including the two metre distancing rule. We will remain open in line with guidance from Public Health England. These robust measures enable us to continue to operate and deliver products to critical customer sites safely.
These steps will help to ensure the health and wellbeing of our employees and to safeguard the business for the future.
Safety Alert- Contracting Site Controls
---
Site Improvements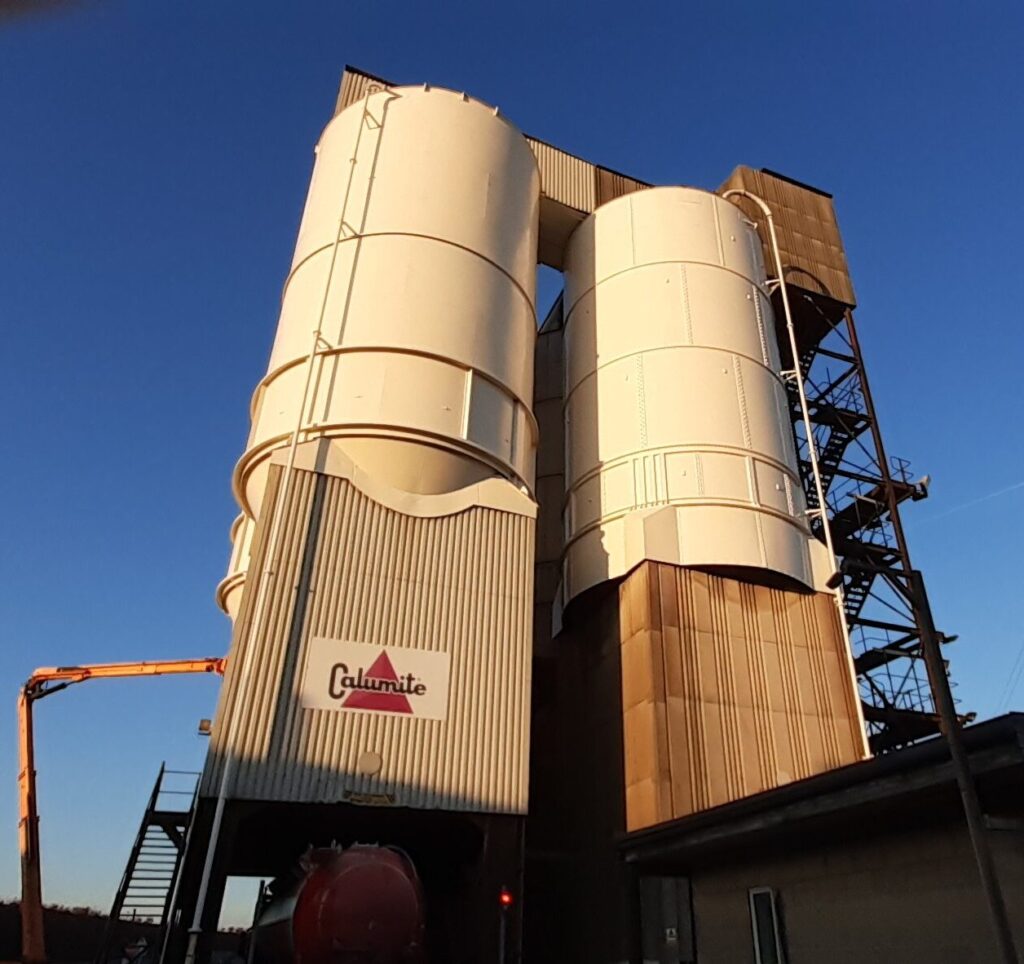 During 2019 and early 2020, our reserve silos were inspected, shotblasted and painted inside and out. This was to ensure that our product remains free from contamination for years to come. The work also increased our on-site capacity by 25%, ensuring that our always customers have a reliable and continuous supply all year round.
---
XRF Material Testing
We have commissioned a brand new analytical instrument, a Handheld XRF Niton XL3T. This is now being used to analyse our incoming raw material in situ. It is allowing us to take more frequent and faster measurements, identifying chemical variations and resulting in a more consistent final product which is essential for all our customers.
---
Celebrating 50 Years
(1969-2019)
Calumite was first developed as a raw material for glass making in the US in 1944 by RW Hopkins, founder of the Calumite Company.
Calumite Ltd was established in Scunthorpe in 1969 as a joint venture between the Appleby Group and Calumite International to introduce the material to UK glass producers.