---
August 2022
Handjet EBS-260 Handheld Printer
We have purchased a new specialised handheld printer a Handjet EBS-260. This will be used on all exported Calumite to ensure clear bag markings and meet the various import/ customs regulations across the globe.

---
June 2022
Dryer Drum Replacement
Over a six day period our dryer drum was replaced. This distributes our raw material to ensure an even and energy efficient drying process. The drum was prefabricated off site and the 9 metre, 6 tonne structure lifted into place. Throughout this outage customer supply was sustained.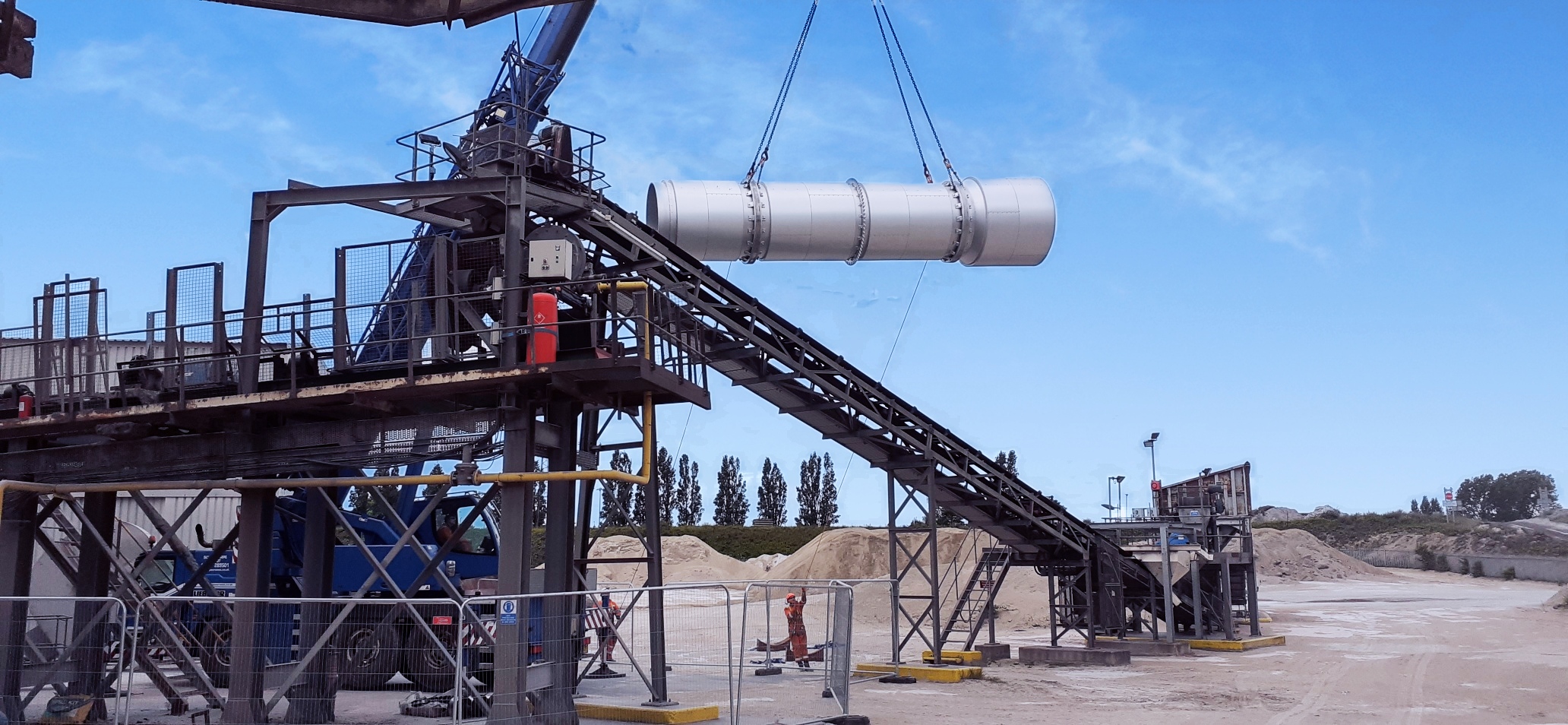 ---
March 2022
Glass Futures
Calumite Ltd has become a member of Glass Futures, the Global Centre of Excellence for glass in research and development, innovation, and training.
By collaborating with Glass Futures, Calumite Ltd can support the glass industries move towards a sustainable, zero-carbon future. Calumite Ltd are working together with Glass Futures to further develop to use of sustainable raw materials which will benefit the industry, customers, and the environment.

---
Sept 2021
Dust plant replacement
Essential maintenance was carried out and our dust plant was fully replaced over an 8 day period. Throughout this outage customer supply was maintained. This capital investment will ensure that we are compliant with the latest environmental regulations for years to come.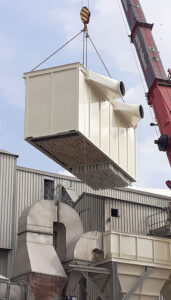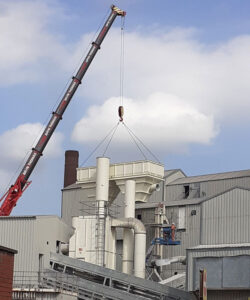 ---
Feb 2020
Site Improvements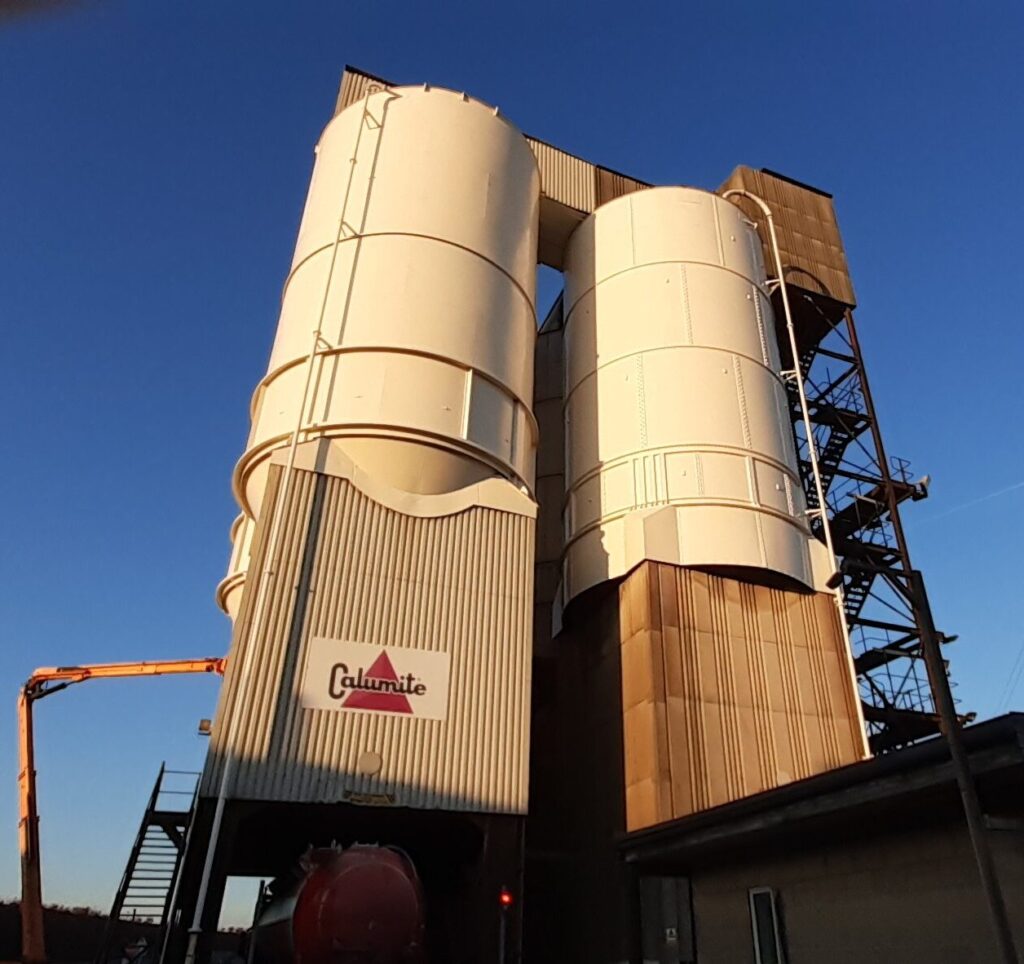 During 2019 and early 2020, our reserve silos were inspected, shot blasted and painted inside and out. This was to ensure that our product remains free from contamination for the future. The work also increased our on-site capacity by 25%, ensuring that our always customers have a reliable and continuous supply all year round.
---
Nov 2019
XRF Material Testing
We have commissioned a brand new analytical instrument, a Handheld XRF Niton XL3T. This is now being used to analyze our incoming raw material in situ. It is allowing us to take more frequent and faster measurements, identifying chemical variations and resulting in a more consistent final product which is essential for all our customers.
---
Celebrating 50 Years
(1969-2019)
Calumite was first developed as a raw material for glass making in the US in 1944 by RW Hopkins, founder of the Calumite Company.
Calumite Ltd was established in Scunthorpe in 1969 as a joint venture between the Appleby Group and Calumite International to introduce the material to UK glass producers.